For Your Healthy Youthful Skin
SkinRenuit MedSpa is a part of the state-of-the-art, certified Highly Artistic Surgery Center, and is directed by Dr. Chi D Ha, FACS, a facial plastic and reconstructive, and head & neck oncological surgeon.
At our facility,  Dr. Ha and his staff will address your concerns and tailor an individualized treatment plan for you.  We will ensure quality care and a relaxing environment during each of your visits.
Here are our working principles:
Natural, youthful appearance is the ultimate goal of rejuvenation
Beauty must accompany good health
Customer Satisfaction is our priority
Honesty is our policy to a long lasting relationship
Call us today if you are interested in learning more about SkinRenuit MedSpa, or if you would like to come in for a visit
Click here  for our office hours and contact information.
OUR SPECIALTIES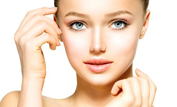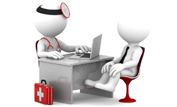 Dr. Consult
Professional consult service
SKINCARE TIPS
TIP OF THE DAY
Do you know that since 2011, the Food and Drug Administration (FDA) banned the labeling of sun block with more than 50 SPF? This is to prevent the confusion about the real degree of protection and its duration. We recommend SPF 30.