Option 1. CareCredit
Interest-Free Financing for MedSpa Treatments 
If you always wanted to indulge in health and beauty treatments but couldn't justify it financially, we offer CareCredit®, a card dedicated to your health and beauty needs. We offer easy monthly payment options, no prepayment penalties, no up-front costs, and no annual fees*, so you can get your treatment hassle-free.
*A minimum of $500 services required.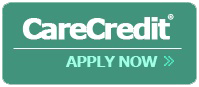 Like a Credit Card, but Better
CareCredit works exactly like a credit card but is strictly for healthcare services. You can use your card at each of your follow-up appointments or for different treatments, with minimal monthly payments. This way, you don't need to postpone your health and beauty needs until you save enough money. You have the power to decide when you get your treatments.
Option 2. In-house financing
Please call for more information.